Let's be optimistic, and believe that spring really is around the corner and those nascent daffodils will bring warmth and sunshine when they bloom. And spring is the perfect time for you to refresh your website, rela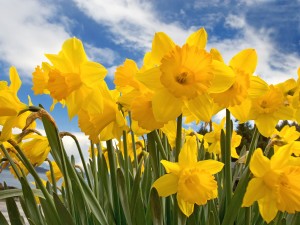 unch (or launch) your e-newsletter to make it even more readable and engaging, or create a new brochure to describe your programs and attract new supporters, volunteers, or clients.
I can take on all of these projects, and many more for your organization. I can write or edit any kind of report, engage with your leadership in communications planning to ensure your messages and materials reflect the quality of your work, manage your social media platforms and posts, and interview the people who make up your organization to tell their stories in a compelling way.
In recent months I have
What can I do for your organization?
I'm looking forward to spring and I'm eager to hear from you.